Troop Song

We are the Scouts of 475
You've heard so much about.
The people stop and stare at us
Whenever we go out.
We're not a bit stuck up
about the clever things we do,
most everybody likes us
and we hope you like us too...HEY!
As we go marching
and the band begins to P-L-A-Y,
you can hear us shouting,

THE SCOUTS OF 475 ARE ON THE WAY!

RAH RAH SIS BOOM BAH
475 RAH RAH RAH

What do we eat?
TIGER MEAT!!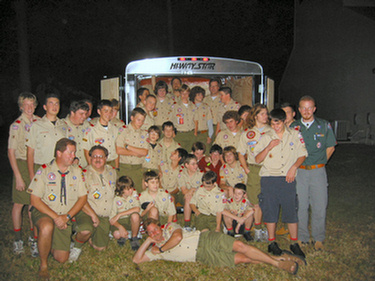 Troop 475
The Troop with the new trailer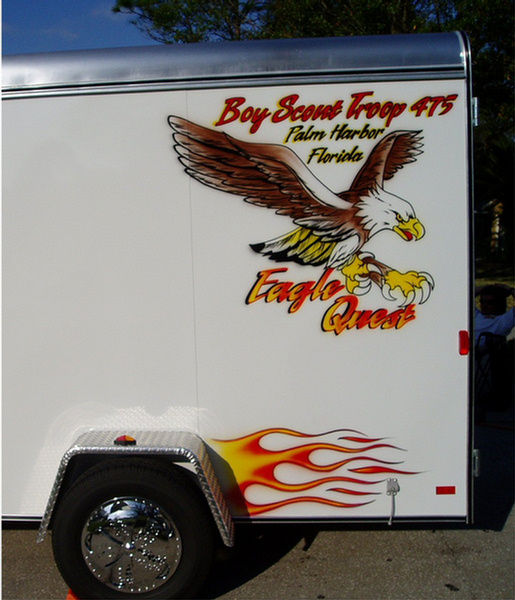 Special thanks to Rod of Rods Air Brush
for the Greeeeeaat paint job!